Stottnva
Dirty Little Gold Shits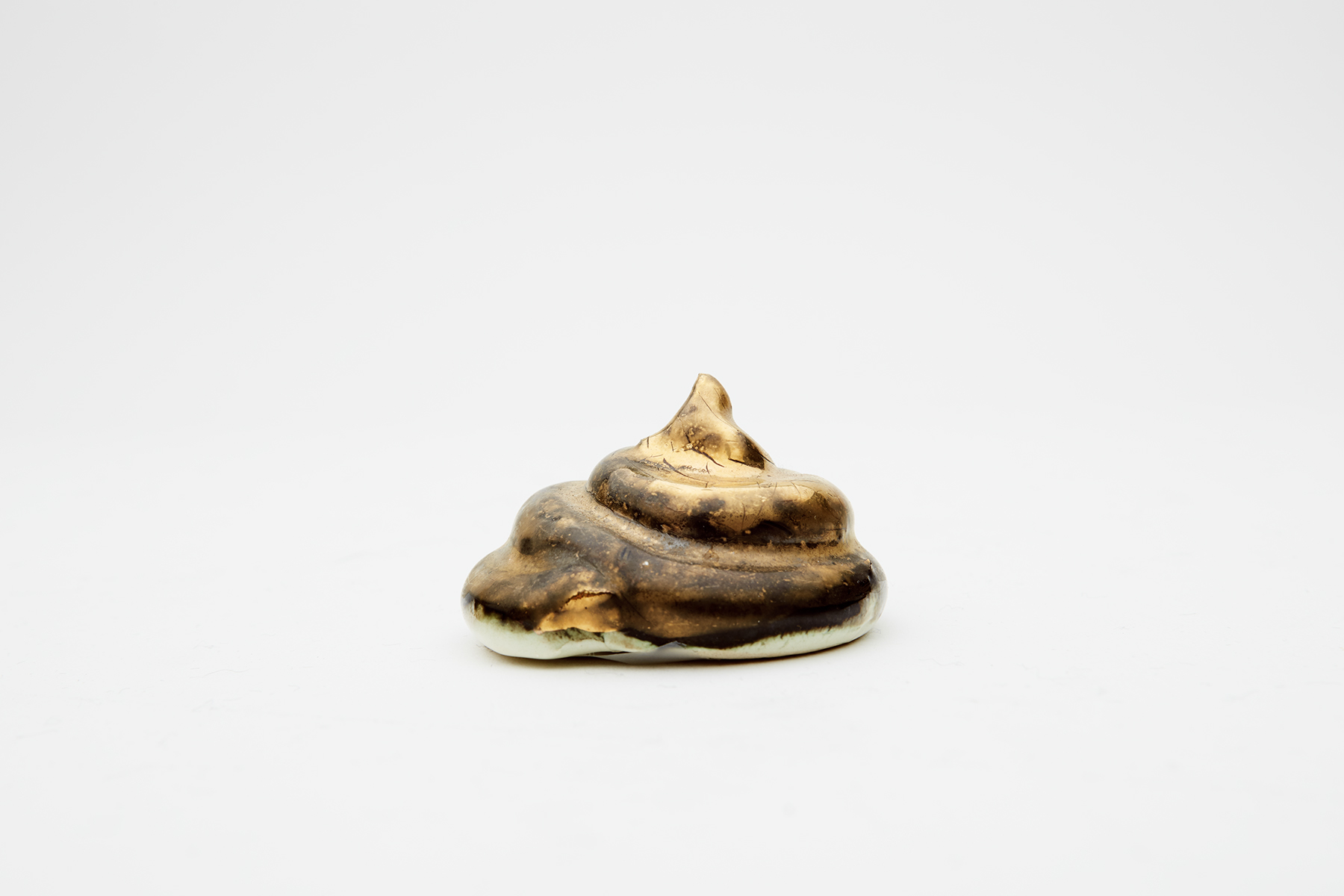 Stottnva
Dirty Little Gold Shits
Dirty Little Gold Shits, 2016
24k gold luster, glazed ceramic. Signed by the artists. Made in Echo Park, Los Angeles.
These are small works. Approximately 1"Tall by 1.5"Diameter
$58
For inquiries email info@therustedwrench.com.
Please allow up to 3 weeks for delivery.
About the Work
A time-consuming process as layers of 24k gold luster are applied as each piece is fired up to six times over the course of many weeks. Each piece is completely unique in its shape and finish.